Shakespeare Said It Best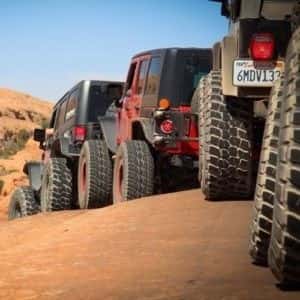 Driving a Jeep is similar to having "greatness thrust upon [you]" (thanks, Will).
The road simply becomes a red carpet, and off-roading becomes the norm. Between yourself and other Jeep owners there's no competition, just a bond of brotherhood (or sisterhood!). Whether you're driving a used Jeep or benefitting from the powerful new Jeep Gladiator engine, you can expect prime performance.
And to the folks who aren't fans of Jeeps… it's simply lack of knowledge. They don't understand ripping down the highway, wind in your hair, the power of your gas pedal.
Besides, it's not every day that your brand is considered the "most patriotic" in the country (take that, Walt Disney).
If you've never had the opportunity to drive a Jeep, we've got your back. All you have to do is come in and you can take a new Jeep (like the 2014 Jeep Cherokee) out for a spin. We promise you won't want to give it back.
Now please take a moment and look at all the cool pictures of Jeeps we gathered: