How to Make a Winter Emergency Car Kit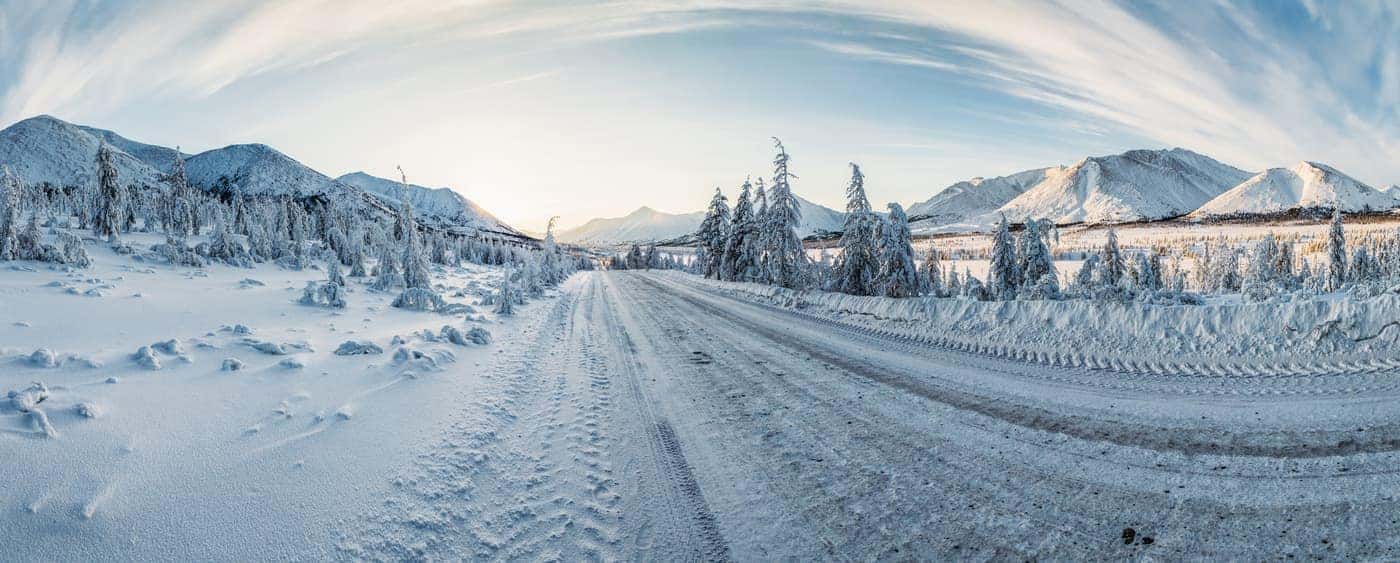 While the winter months can be a real hazard, many Pasadena drivers may be unfamiliar with safety during the cold season. While driving in the deep of winter sounds scary if to some, it doesn't have to put an end to road trip plans and holiday adventures. A winter emergency kit means you'll be prepared for the worst, whether you're in a sleek Dodge Charger or a rugged Jeep Wrangler. Learn how to put together a winter emergency car kit for all your seasonal adventures from the experts at Gulfgate Dodge Chrysler Jeep Ram. Thanks to our dedicated service center specialists, you'll have a wealth of information to stay safe and ready for whatever the road brings.
---
What You'll Need for Your Winter Car Safety Kit
When it comes to driving during winter, there's no good excuse to avoid basic preparation, especially if you plan on heading north. A quick drop in temperature plus cold rain can make things extra slippery, whether or not the ground freezes. An emergency tool kit for car or truck will go a long way to easing any winter worries. Consult your owner's manual if you're heading into colder climates and schedule a service with your local team to get your vehicle prepped. Finally, gather the following items for your winter car safety kit:
Flashlight
Backup batteries
Warning signal cones
Basic first-aid kit
Extra warm clothing items, such as blankets, gloves, hats, boots and a rain poncho
Camera
Battery cables
Flat tire kit
Ice scraper
Portable shovel
Sand or salt ice melt can help improve traction if you find yourself in a slick spot around Pearland or Baytown. Some drivers recommend the extra weight of sand bags for a rear-wheel drive car or a truck. This practice, however, should be paired with more cautious acceleration and more defensive driving in general to improve contact with the road.
Put Together the Best Car Emergency Kit
If you're looking to hit the slopes on a winter vacation or take a trip to see the family, there's a few extra items you should bring to make the long journey:
First, a tow strap is a crucial tool in case you slide off the road. Another vehicle will then be able to help pull you back onto the road and on your way.
It's never a bad idea to keep a map of the area where you'll be traveling in case your phone battery dies or GPS service cuts out.
Another helpful tool is an automotive fire extinguisher in the event of a fire, as extreme temperatures can put undue stress on any of your systems.
Consult our parts department for all the accessories and winter-ready items you need for the season.
Trust the Service Specialists at Gulfgate Dodge Chrysler Jeep Ram
Wherever the winter months take you, the Houston experts have all you need to enjoy the season to the fullest. Learn to program your Dodge key fob to get out of the cold faster with keyless entry! With a winter emergency kit and regular maintenance, there's nothing we can't help you prepare for on the road. Now that you've built your winter car kit, warm up at some of our favorite coffee spots in Houston! Contact us at Gulfgate Dodge Chrysler Jeep Ram for a thorough inspection, and look out for more of our experts' service tips and tricks such as how to jump start your car!
More from Gulfgate Dodge Chrysler Jeep Ram
Before finding out if the RAM 1500 can fit your lifestyle around Pasadena, you should know more about how much does the RAM 1500 weigh. Well, that's where the experts at Gulfgate Dodge Chrysler Jeep Ram come in! The 2022 RAM 1500 curb weight ranges from 4,778 pounds to 6,396 pounds while its Gross Vehicle Weight Rating (GVWR) is…

The 2022 Dodge Charger is here, and it comes with more features, more power, performance, and style. But what about the Dodge Charger price? Beginning at $32,500, the Dodge Charger remains the muscle car of choice for people everywhere. With a four-door layout, your entire crew can join you and experience the heart-pounding raw…

The Jeep Grand Cherokee is a favorite SUV among Pasadena drivers for many reasons. From its powerful engine performance to its off-road prowess and the comfortable cabin, there's a lot to love! The newly-redesigned 2022 Jeep Grand Cherokee interior is better than ever and is ready to enhance your commutes, as well as your…